clous.engine
The clous.engine is an innovative workflow automation software that aims to help companies in the mechanical engineering, plant engineering and manufacturing industries to optimize their work processes. Our intuitive software allows you to create and automate individual workflows tailored to your company's specific needs. Using clous, you'll increase efficiency, foster collaboration, and bring your projects to fruition faster and more cost-effectively.

With an extensive library of standardized workflow components, clous.engine provides the flexibility to develop customized solutions for virtually any process in your organization. Although the focus is on fully automated components, clous.engine also allows the integration of manual process steps and third-party service providers.
We founded clous because we are convinced that automation and digitalization are the key to more efficiency and competitiveness in industry. We wanted to create a platform that enables companies of all sizes and industries to save manual and monotonous tasks in engineering and conserve valuable resources.
With clous you will save:
Incompatible software and file formats

Old data that cannot be evaluated

Manual evaluation of inhomogeneous project data

clous enables:
Automated processing of repetitive tasks
Reduces processing time and costs

Concentration of employees on the core of corporate value creation

Digital engineering workflows are critical to optimising and increasing the efficiency of your design and manufacturing processes. Digital engineering enables the seamless integration of data, technologies and processes to create effective and agile workflows. In this context, workflows are a structured sequence of tasks and activities that build on each other to achieve a specific goal or outcome.

By digitising engineering workflows, you can automate your processes, encourage collaboration and improve communication between different departments and teams. Automated workflows reduce manual errors, save time and resources, and shorten the product development cycle.

Innovative solutions such as clous.engine support the implementation of customised workflows in digital engineering by offering a wide range of standardised components and the ability to integrate both automated and manual process steps. This flexibility allows you to customise and optimise workflows to meet the specific needs of your business and increase your competitiveness.
Automated conversion of technical drawings into 3D models
Time-consuming conversion of technical drawings into 3D models can be accomplished quickly and efficiently with clous.engine. The prepared, customizable workflow of clous.engine can process native as well as neutral vector and image based file formats like DXF, DWG, PDF, TIFF and many more formats and output CAD models in all common native and neutral 3D formats. Assemblies are also possible.
Change large quantities of technical drawings
Occasionally, large volumes of product data have to be adapted. While this is mostly possible with manageable effort for homogeneous metadata in the PDM, the adaptation or addition of information in technical documents such as drawings used to be a time-consuming, manual process. An adapted workflow of the clous.engine can be trained to the individual problem and can solve this task with a high degree of automation in a time and cost saving way.
Model simplification for IP protection and data reduction
By simplifying 3D models, the amount of data can be significantly reduced without losing the outer shape and relevant connection points of a component or system. This simplifies, for example, the provision of product models for customers or the use of models of complex subsystems in larger designs. At the same time, the elimination of internal structures effectively protects your IP. The clous.engine offers a customizable workflow that keeps the simplified model up to date even during the change process.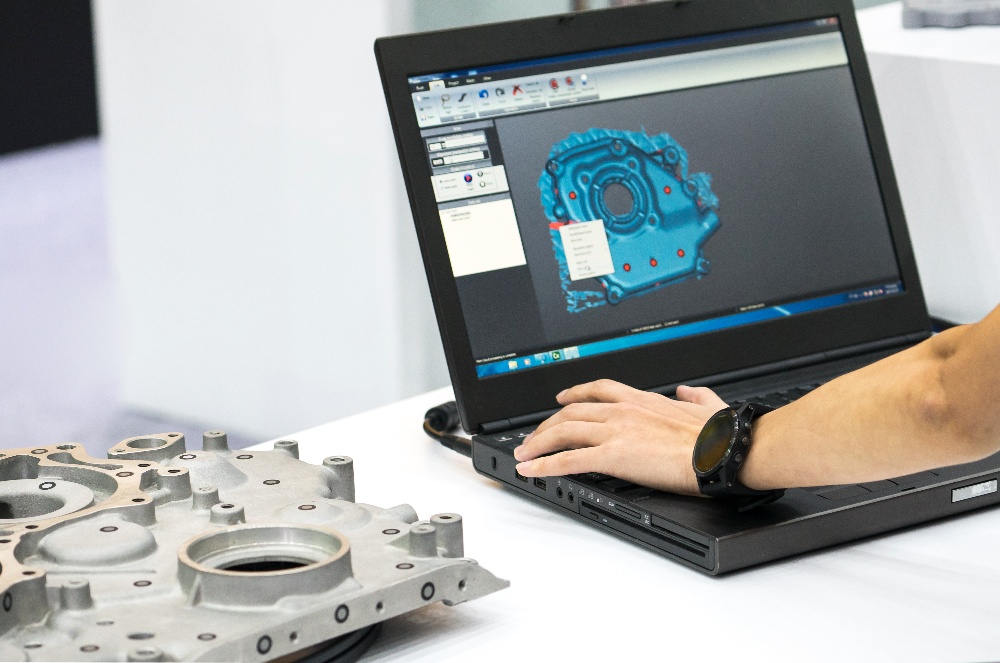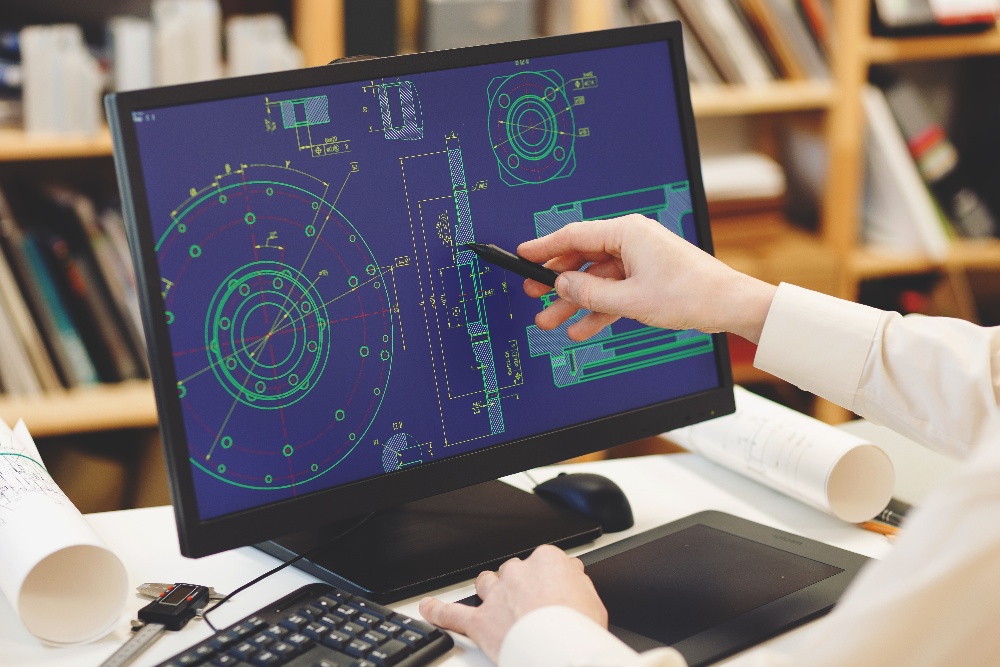 Fields of Application
Adaptation of Product Data
Large repositories of product data need to be regularly updated to meet new internal and external standards. This can be design models, drawings, data sheets or metadata. The clous.engine workflows can take care of this task in a time- and cost-saving manner and, thanks to their AI, can even take individual requirements into account when adapting across product and part families.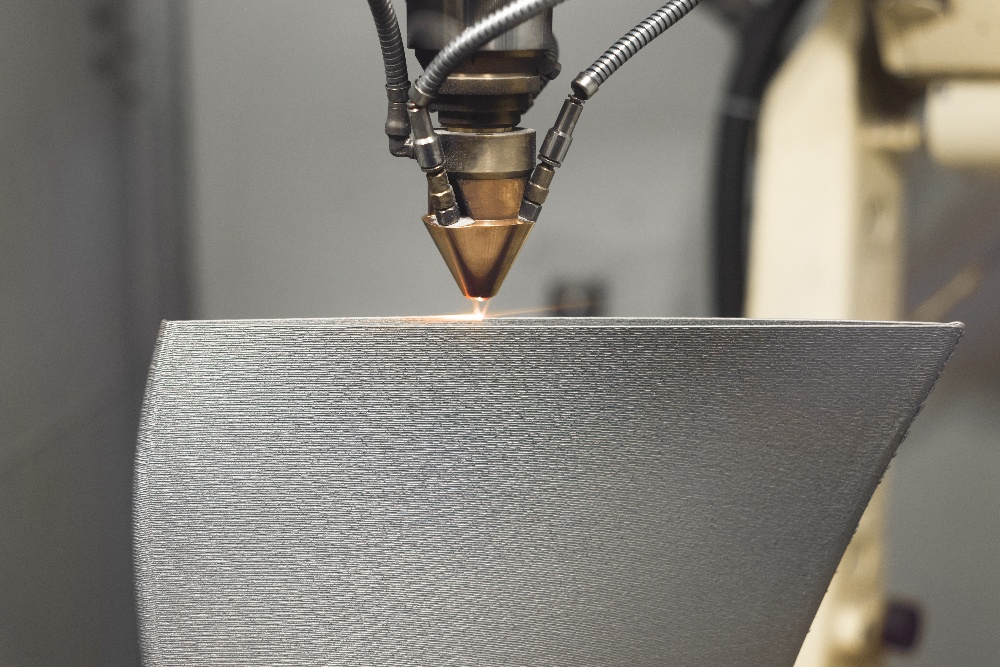 Fields of Application
Calculation and Feasibility
The clous.engine workflows can check the feasibility of a large number of customer enquiries according to individual specifications and support or even take over the complete cost calculation by extracting relevant variables and parameters. In this way, you save your employees' time and increase your chances of winning orders through fast quotations.
clous.engine is already the solution for a multitude of customers to save time in daily engineering, to minimize errors and to scale services. Let the following examples inspire you how the clous.engine can advance your engineering.
Ceramtec
For the products of the leading supplier of technical ceramics, the workflows of clous.engine reliably and quickly perform feasibility checks and price calculations in the field of ceramic substrates, sliding rings and additively manufactured components. The data is directly transferred from the product website and/or the inquiry management into the clous.engine workflows - without human intervention.
WAGO
Product data workflows of the clous.engine take over the automated generation of 3D annotation based on the existing technical drawings into the 3D design models. A significant contribution to the Digital Twin and the engineering of the future.
HASCO
Workflows of the clous.engine automatically derive the catalog models of the leading standard parts manufacturer for the provision of 3D CAD catalogs for customer download from the Hasco website. The models are parametrically optimized and, in addition to the individual download, also provided in compact libraries for integration into the customer's development environment.
Schmidt Zerspanungstechnik
Complex components are converted from customer-supplied 2D drawings into 3D models for the machining expert.